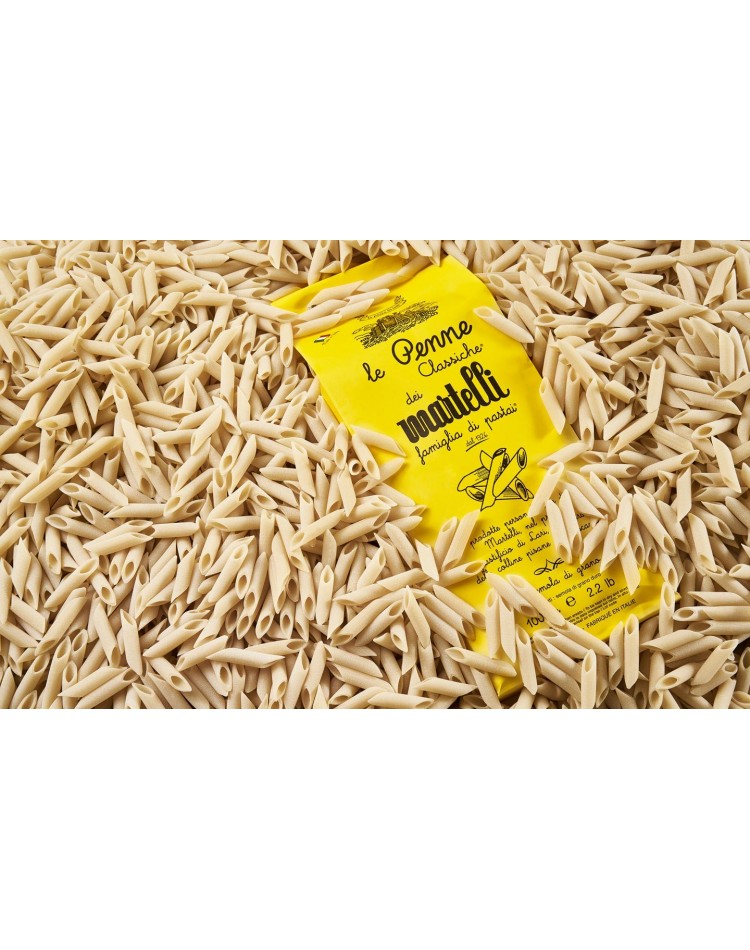  
Le Penne dei MARTELLI 1 kg
Classic Penne
Our company is the only pasta factory that does not
produce ribbed penne
Smooth or ribbed? Let's unravel the dilemma: in the Neapolitan tradition, penne are born smooth and this is how we love them. If cold-processed, bronze-drawn and slowly
dried, smooth pasta becomes porous and does not need ridging to hold the sauce. On the contrary, the more uniform thickness compared to its ribbed sister makes it
particularly refined. A drizzle of oil is enough to tell the difference!