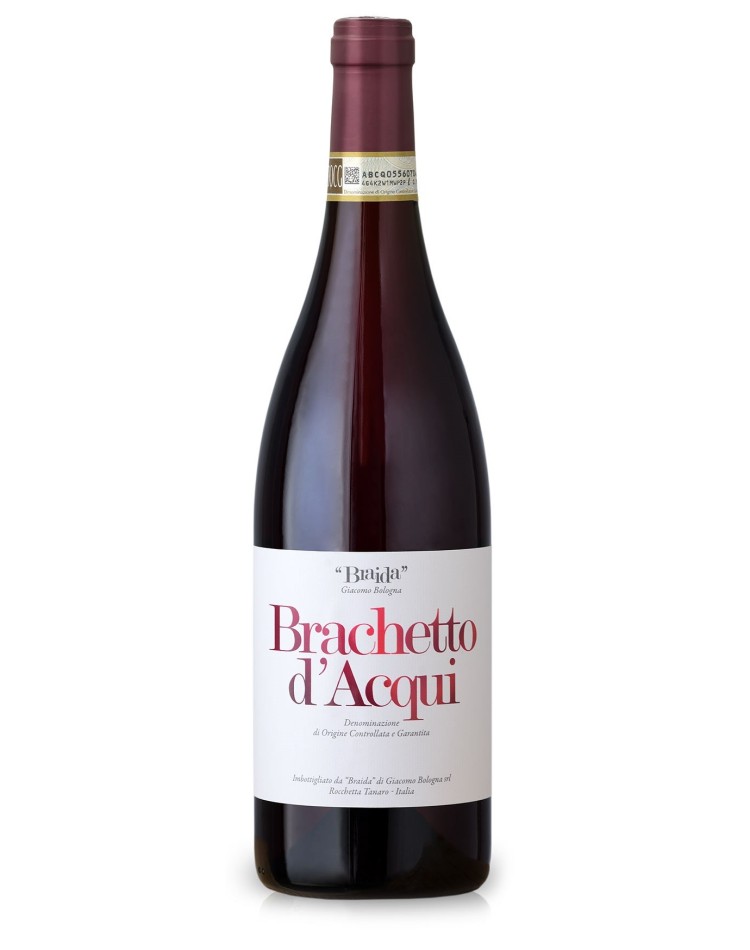  
Brachetto d'Acqui DOCG Braida 2022 750ml
Giacomo loved elastic ball, a Piedmontese game played in the Acquese hills, an area with a vocation for the production of Brachetto. So it was that Giacomo, like his father
before him, inherited the nickname of a fist-ball champion 'Braida', and in 1967 the family began producing Brachetto d'Acqui.

Denomination
Brachetto d'Acqui DOCG.
Grapes and Vineyard: produced with grapes: Brachetto 100%.
Winery: steel tanks for fermentation and maceration of the skins at controlled temperature for 36-48 hours. Passage in autoclave for frothing. After stabilisation and
microfiltration, bottle ageing follows.
Tasting: light ruby red colour with purple reflections, lively foam and insistent perlage. Lush, fragrant and aromatic bouquet, with clear hints of ripe red fruit and dried roses.
Sweet, soft, delicate, sparkling, persuasive flavour with a long aromatic persistence. It goes well with strawberries and wild berries, as well as with nuts, hazelnuts, almonds,
pistachios and figs.
The most traditional pairing, with dessert at the end of the meal or mid-afternoon, is with dry pastries and baked goods, from Christmas panettone to tarts. Braida Brachetto
d'Acqui is perhaps the only wine in the world that, above all, goes well with chocolate.
Serving recommendations: Serve at 6-8°.

Data sheet
Year

2020

Type

Dessert wine