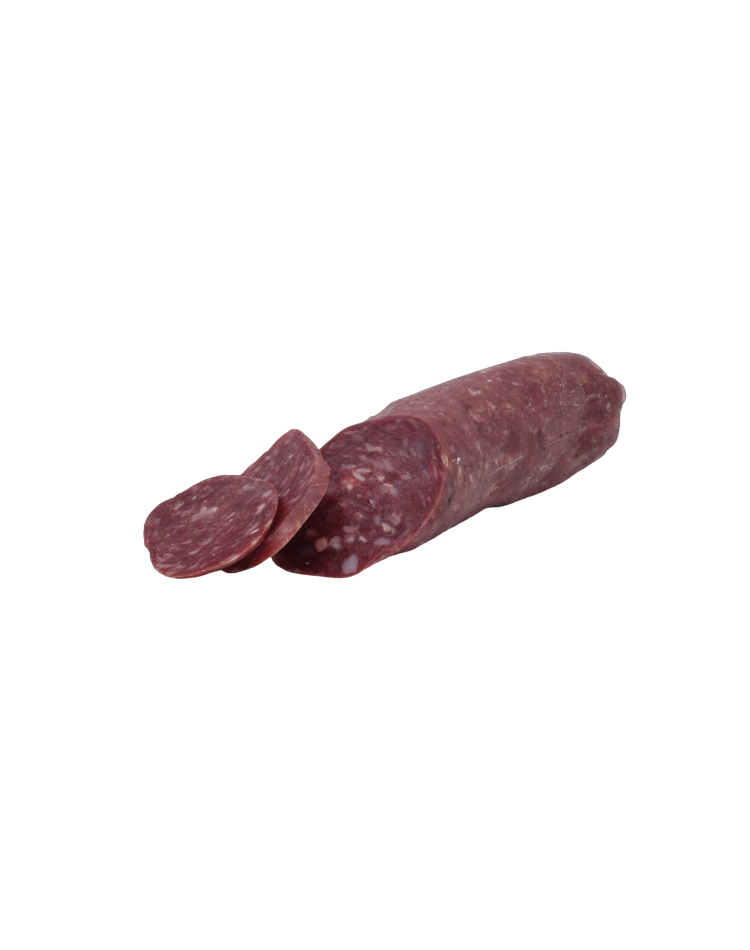  
South Tyrolean deer salami approx. 190 gr. K.BERNARDI
We offer you here a Salami deer type approx. 190 gr., made in craft way after traditional recipe. 'We give to the nature the time which requires to the tyre!'

The biggest care and cleanness in the processing are natural, constant high-class controls guarantee freshness and taste of the products.

In South Tirol where the deer belongs to the home venison a well spicy deer salami may of course not be missing. Deer salamis differ from the 'Hirschwurzen' already in
optical regard, in the essentials, however, by special mixed herbs as well as the natural maturation in our 100-year-old natural stone cellars. After the achievement of the
optimum ripeness and the following removing of the bowel, we pull the product under vacuum to guarantee such an ideal cut firmness.

Ingredients: 52% of deer meat, pork, garlic, salt, pepper, special mixed herbs.

Production: At least 1.5 months air-dried in the dark air-conditioned maturation chamber, use of physical bowel.

Taste: From the taste spicy with wild mark, made after traditional recipe.

On sale the article get packed airtight. Thus we guarantee a long durability and a safe transport to you.