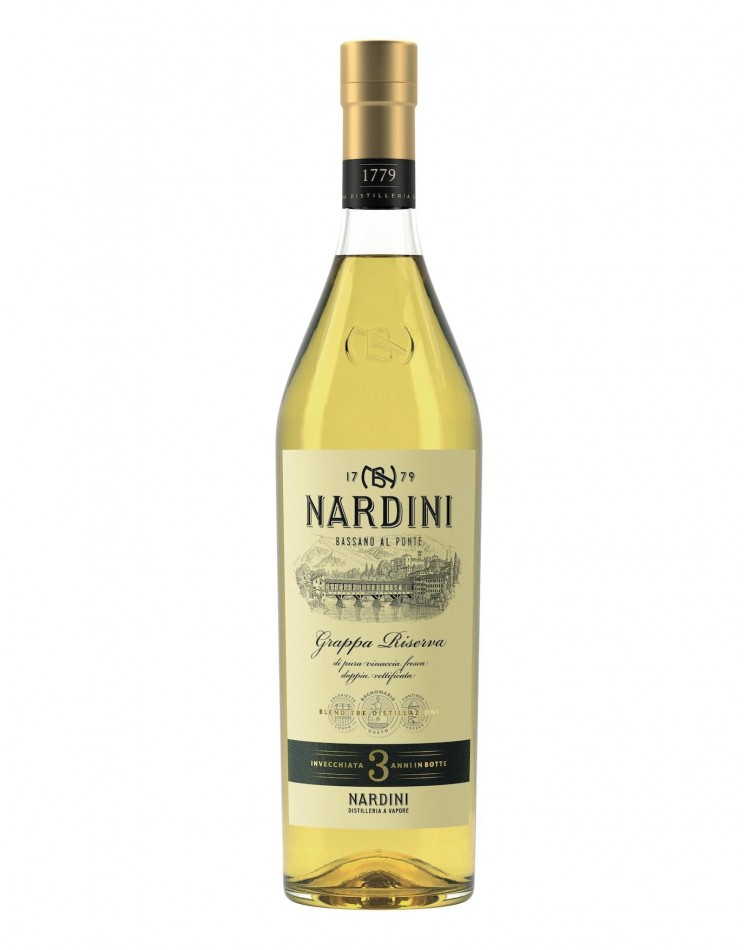  
Grappa Riserva 3 700ml 50° NARDINI
Grappa Riserva
Born at the beginning of the 1900s from an intuition of the Nardini Family, Grappa Riserva Nardini 3 anni is a precious distillate, enclosed in a packaging that enhances its
natural refinement and historicity. A symbol of a unique capacity for continuous and enthusiastic innovation, Grappa Riserva Nardini rests for a minimum of 3 years in
Slavonian oak barrels. Ageing enriches its aroma and taste with the scents of wood, giving it warmth, softness, elegance and an enveloping flavour that is simply perfect to
sip at the end of a meal at room temperature.
Raw material:
Exclusively destemmed pomace from multi-varietal grapes.

Production Process:
Boiler, Bain-Marie and Continuous Method.

Appearance:
Clear, amber-coloured.

Aromatic profile:
Fragrant, delicate, harmonious.

Taste:
Soft, intense, rich in the complex nuances of long barrel ageing.

Alcohol content:
50% vol.