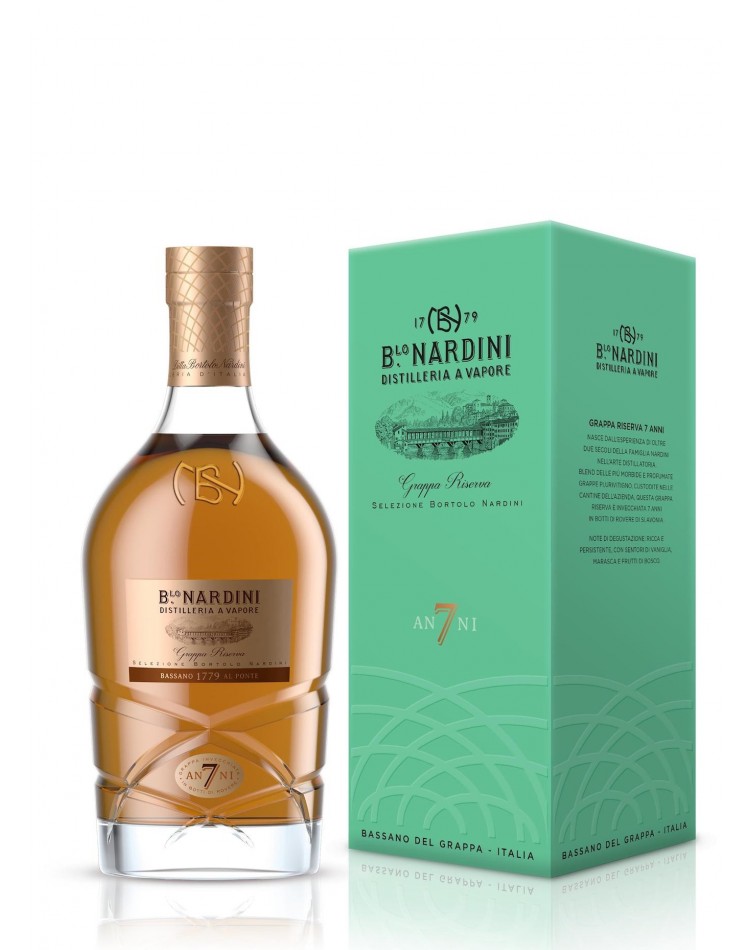  
Grappa Riserva 7 selezione 700ml 45° NARDINI

Grappa Riserva 7 years Bortolo Nardini Selection
Rich and persistent, with hints of vanilla, morello cherry and wild berries. It comes from the Nardini family's more than two centuries of experience in the art of distilling. This
copper-coloured grappa is aged for at least 7 years in Slavonian oak casks, perfect to sip at the end of a meal, with dry pastries and desserts.
Raw material:
Exclusively destemmed pomace from multi-varietal grapes.

Production process:
Blend of grappas produced with continuous/discontinuous plant and distillation columns.

Appearance:
Light amber with warm hue.

Aromatic profile:
Complex profile with multiple nuances traceable to spicy and fruity notes with hints of vanilla, morello cherry and berries.

Taste:
Rich and persistent, reminiscent of the sensations perceived by the nose.

Alcohol content:
45% vol.