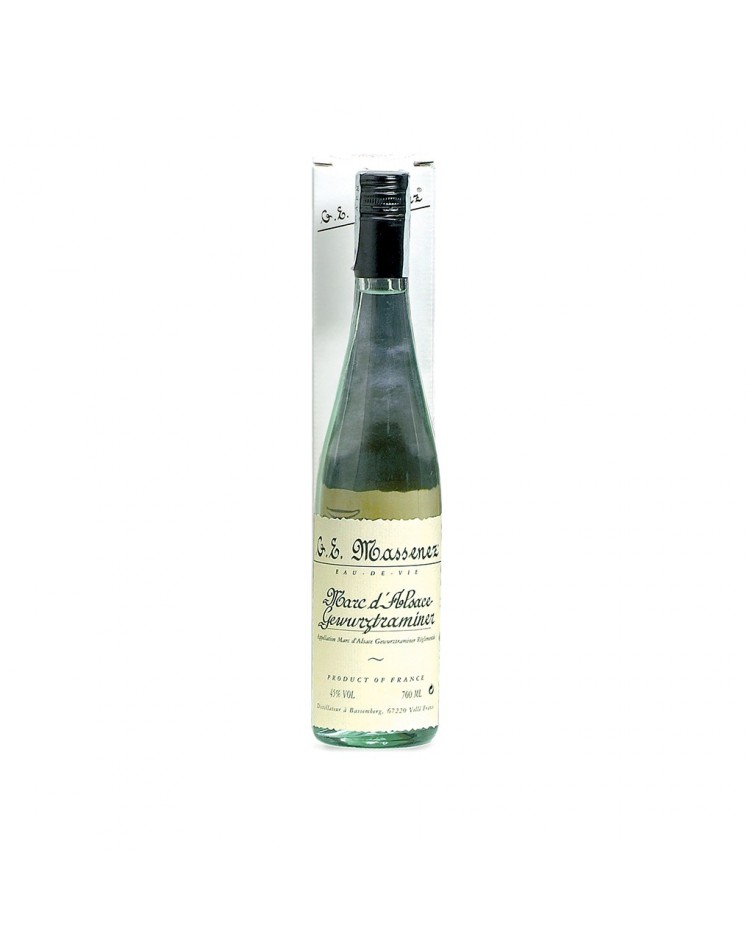  
Marc Gewürztraminer Massenez 70cl
PRODUCTION AREA: Bassemberg
RAW MATERIAL: Gewürztraminer grape berries.
DISTILLATION: After careful selection, the marc is fermented. Then the distillation process begins in large vats.
COLOUR: Transparent impid
PERFUME: Complex and intriguing
PAIRINGS: ideal as a digestive, it can be consumed in different ways, such as with a lemon sorbet or combined with more mellow desserts
TASTE: Soft and round
DESCRIPTION: Exceptional production of fruit eaux de vie, skilfully obtained through traditional methods Only the best fruits are selected to obtain voluptuous and
crystalline distillates Symbol of a lifestyle, eaux de vie combine quality and originality for a great and intense pleasure.