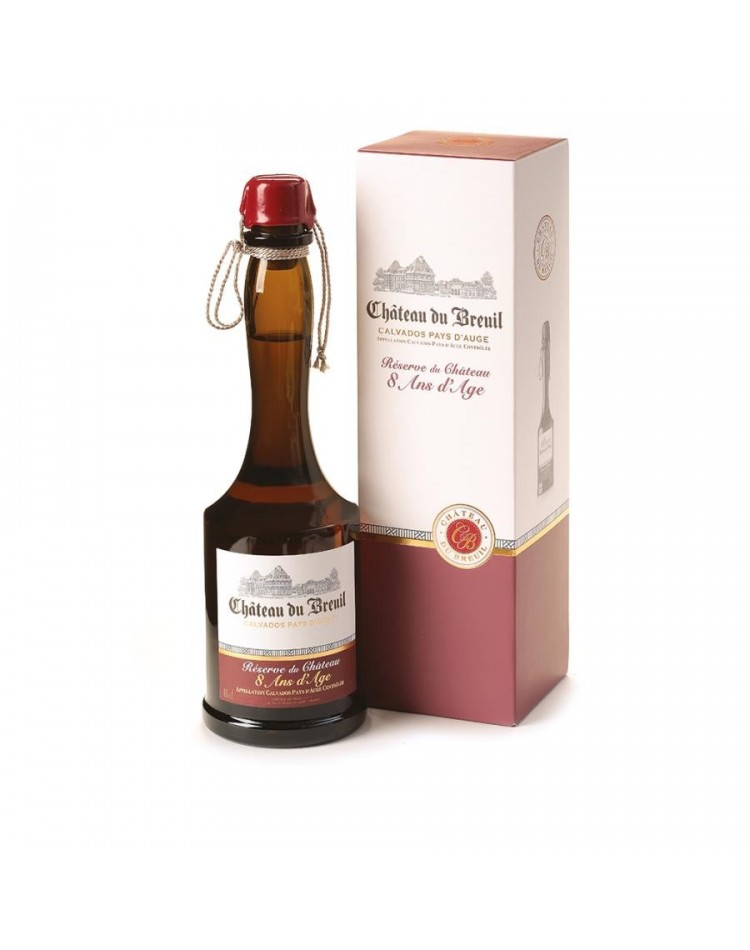  
Calvados Reserve Chateau 8 ans 700ml 40°


TYPE: Calvados
PRODUCTION AREA: Pays d'Auge
RAW MATERIAL: Apples (from mainly small trees). Clay soil, rich in nitrogen and potassium.
DISTILLATION: before obtaining the cider, the apples are subjected to blending and pressing, they are carefully washed and treated to extract the pulp of the fruit on the one
hand, and the must on the other, which must macerate for at least 6 weeks before reaching the alcohol content required for distillation, i.e. 4.5% vol. minimum.
COLOUR: bright and shiny
BOUQUET: soft and fruity, with wonderful scents of walnut, unripe hazelnut, fresh almond and vanilla
FLAVOUR: the apple remains very present in the tasting, and the aftertaste is long and exceptional
DESCRIPTION: Château du Breuil is internationally renowned for the quality of its production, for which it uses only pure apple juice from the pays d'auge. The fermentation
cycle is carried out in a natural way; this requires a great deal of patience and constant attention in order to obtain the quintessence of the fruit. Savoir-faire, combined with
experience, is the strength of Château du Breuil, which prioritises quality over yield.
AGING: Minimum 8 years in oak barrels.