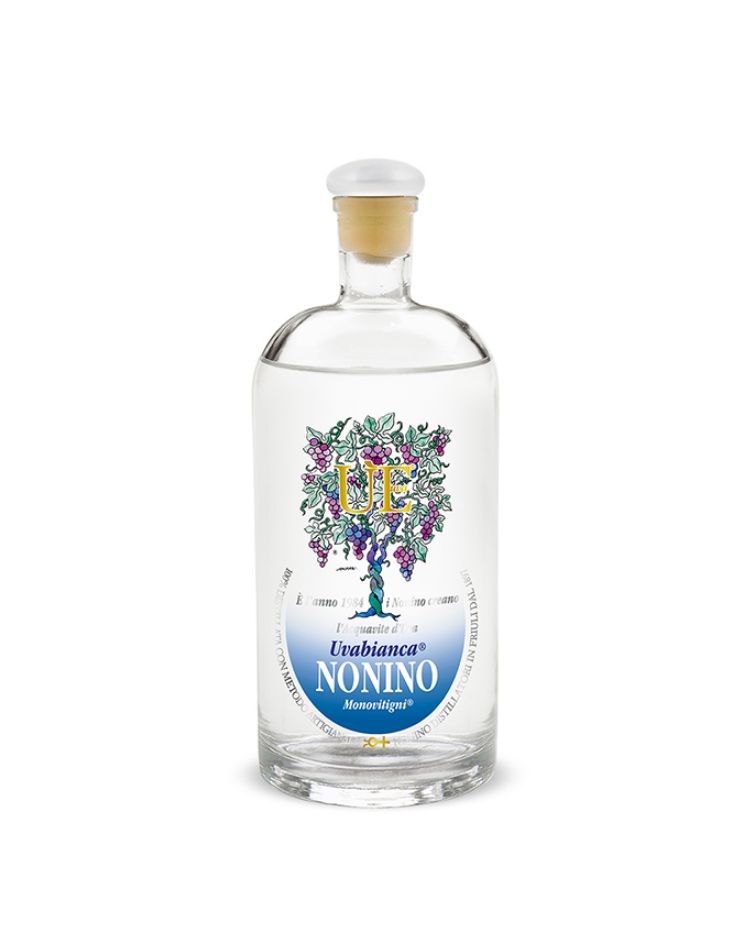  
Acuavite di uvabianca NONINO 700ml
Raw material
Selection of white grapes of different Monovitigni harvested fresh, at the right maturity.
Degrees % vol.: 38
Taste: Fresh, fragrant, crystal clear and slightly aromatic with a particular elegance typical of the original vines.

Fermentation: In purity in anaerobic environment in stainless steel vats, followed immediately by distillation to avoid harmful secondary fermentation.

100% Artisanal distillation: discontinuous with the cutting of the heads and tails, in special exclusive copper steam stills renovated by Benito Nonino. The distillation takes
place very slowly to allow the volatile components, responsible for the perfumes, a proper evaporation and consequent condensation, keeping intact the precious
organoleptic characteristics of the chosen vine.

Production: strictly linked to the harvest of the year.
Ageing: from 6 months to one year in stainless steel containers.